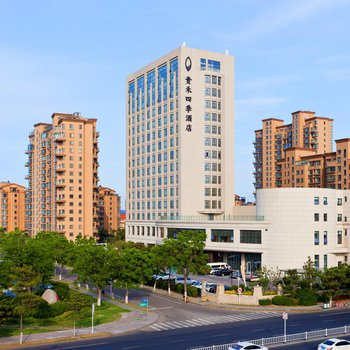 The Guihe Siji Hotel provides a great place for travelers to relax after a busy day. The Guihe Siji Hotel is an ideal choice for travelers who want to take in the sights and sounds of Weihai.
With Weihai Railway Station just 6km away and Weihai Dashuibo Airport only 38km away, transportation is very convenient. With Baolida Theater, Weihai Park Cycling and Qihexian Dongfangqilu Culture Museum all within a short distance, there is no shortage of things to do in the area.
In their spare time, guests can explore the hotel's surroundings. Guests of this Weihai hotel can make use of the parking facilities.
According to our guests, this hotel provides a very high level of service. This hotel is the usual choice for a large number of business travelers.